Paper Models That Move: 14 Ingenious Automata, and More (Dover Books on Papercraft and Origami) (Paperback)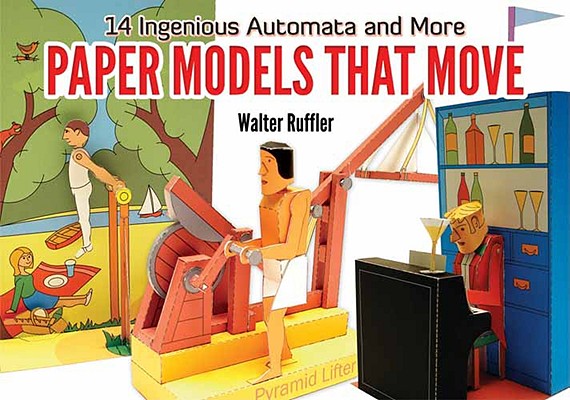 Email orders@greenlightbookstore.com for information about this item.
Out of Print / Unavailable
Description
---
Enter the world of animated paper engineering with these 14 whimsical projects for making automata out of cardstock. Well-illustrated directions explain the use of levers, gears, cranks, and other devices and precise cut-and-assemble components put these ingenious paper "whirligigs" within reach of papercrafters of modest skill and experience.