Second Foundation (Mass Market)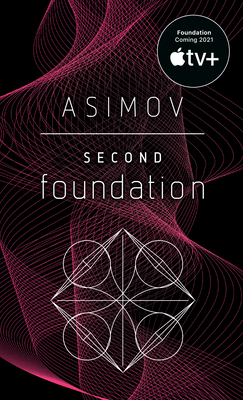 $7.99

Available In Store Now (while supplies last)
Description
---
The third novel in Isaac Asimov's classic science-fiction masterpiece, the Foundation series

THE EPIC SAGA THAT INSPIRED THE APPLE TV+ SERIES FOUNDATION

The Foundation lies in ruins—destroyed by a mutant mind bent on humanity's annihilation. But it's rumored that there's a Second Foundation hidden somewhere at the end of the Galaxy, established as insurance to preserve the knowledge of mankind. Now a desperate race has begun between the survivors of the First Foundation and an alien entity to find this last flicker of humanity's shining past—and future hope. Yet the key to it all might be a fourteen-year-old girl burdened with a terrible secret. Is she the Foundation's savior—or its deadliest enemy?

Unforgettable, thought-provoking, and riveting, Second Foundation is a stunning novel of adventure and ideas writ huge across the Galaxy—a powerful tale of humankind's struggle to preserve the fragile light of wisdom against the threat of its own dark barbarism.
About the Author
---
Isaac Asimov began his Foundation Series at the age of twenty-one, not realizing that it would one day be considered a cornerstone of science fiction. During his legendary career, Asimov penned pver 470 books on subjects ranging from science to Shakespeare to history, though he was most loved for his award-winning science fiction sagas, which include the Robot, Empire, and Foundation series. Named a Grand Master of Science Fiction by the Science Fiction Writers of America, Asimov entertained and educated readers of all ages for close to five decasdes. He died, at age of seventy-two, in April 1992.