Sofia Petrovna (European Classics) (Paperback)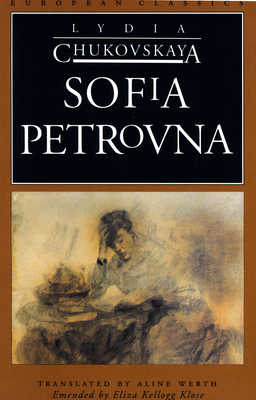 Click on "Ask A Bookseller" to contact us via email for more information about this title.
Description
---
Sofia Petrovna is Lydia Chukovskaya's fictional account of the Great Purge. Sofia is a Soviet Everywoman, a doctor's widow who works as a typist in a Leningrad publishing house. When her beloved son is caught up in the maelstrom of the purge, she joins the long lines of women outside the prosecutor's office, hoping against hope for good news. Confronted with a world that makes no moral sense, Sofia goes mad, a madness which manifests itself in delusions little different from the lies those around her tell every day to protect themselves. Sofia Petrovna offers a rare and vital record of Stalin's Great Purges.
About the Author
---
LYDIA CHUKOSKAYA (1907–1996), the daughter of the beloved children's author Kornei Chukovsky, numbered most of the great Russian writers of her day among her friends. She is the author of To the memory of Childhood, also published by Northwestern, and The Akhmatova Journals. 
Praise For…
---
"Remarkable and superbly written." —Times Literary Supplement
 "Written in the winter of 1939-1940, Sofia Petrovna, like its sister work in verse, Anna Akhmatova's Rekviem (which itself survived for twenty years thanks to Chukovskaia's memory), is one of the few contemporary artistic testaments to those terrible years [of the Great Purge]." —Slavic Review