Infinity Diary (The Pride List) (Paperback)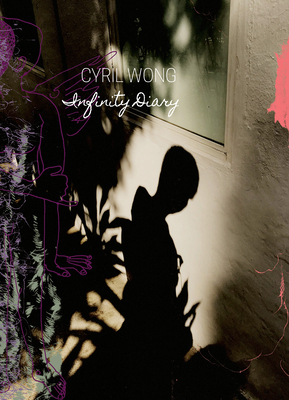 $21.50
Email orders@greenlightbookstore.com for information about this item.
Description
---
This volume of poems by Cyril Wong, one of the leading figures of poetry in Singapore, reflects the many ways in which love between two men can unfold, balancing emotional outpourings with meditations on the nature of relationships. The poetry punctures the sometimes oppressive reality of life in a city that is hypermodern yet far from free and, through twists and turns, ultimately lifts the reader to a place beyond pleasure and pain. Sensual, anecdotal and, of course, confessional, Infinity Diary charts an evolution in the work of one of Asia's most intimate English-language poets.
 
About the Author
---
Born in Singapore in 1977, Cyril Wong is his country's leading confessional poet. He received the Singapore Literature Prize for Unmarked Treasure and The Lover's Inventory.
 
Praise For…
---
"By turns brittle and tender, resonant and compelling. Unusual in contemporary published poetry, Wong's exploration of the mind and notions of self are thoroughgoing and tireless. What is more, he is unafraid to withstand real emotion as a means of seeing clearly."
— Asian Review of Books

"I loved this book, a kaleidoscope of water-color paintings of modern every day life, of the struggles, the hurts, the questioning of a young man in a city-state that not only frowns upon his very nature and the nature of his love, but pursues it."
— Rainbow Book Review

"So the book begins, but 'Dear Stupid Straight People' would be the poem to attract a banner headline in the press: an aggressive affirmation, an in-your-face polemic against homophobia, an enraged audit of its destructive impact in personal and broader social terms. After twenty years of poetry, fiction and translations, Wong has established his central position in queer literature, his oeuvre explicated in many an academic account and reaching an international readership well beyond its Singapore locus. I don't need to rehearse earlier exegesis, but just to bring out the new book's scope and texture. This is queer poetry taking a stand. At the same time, it's a stand that widens out into philosophical and literary preoccupations."
— Mekong Review

"A distillation of years of spiritual searching, away from childhood's homophobic Catholicism towards an adult tussle with Buddhist detachment... The writing is urgent, because, like Wong's practice of meditation, it enacts 'rituals of survival'..." 
— PN Review