Paint Mojo - A Mixed-Media Workshop: Creative Layering Techniques for Personal Expression (Paperback)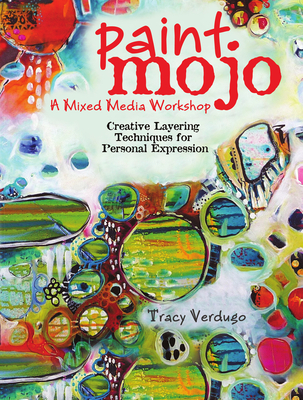 $24.99
Email orders@greenlightbookstore.com for information about this item.
Description
---
Break free of your comfort zone, sharpen your perception, and find happiness in play. Paint Mojo is not about replicating particular techniques; it is about play and spontaneity. Tracy Verdugo gives encouragement to overcome fear of doing something wrong in painting. There are no mistakes--only opportunities to grow. Incorporating various media (including pastels, acrylic paints, ink, collage and more), this book is filled with exercises, self exploration and practical techniques. They include creation of a personal symbols library, using a grid to break down composition, and drawing on life experiences as prompts. In addition to Tracy's art, 15 talented contributors--Erin Faith Allen, Seth Apter, Orly Avineri, Lisa Sonara Bearn, Jessica Brogan, Juliette Crane, Kecia Deveney, Louise Gale, Jess Greene, e'Layne Koenigsberg, Laurie Mika, Peter Perez, Jesse Reno, Mary Beth Shaw, Roxanne Evans Stout, and Judy Wise--share lessons, exercises, tips and inspiration.