Original Sloths Wall Calendar 2020 (Calendar)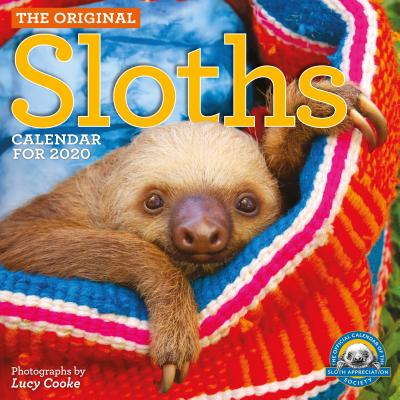 Email orders@greenlightbookstore.com for information about this item.
Out of Print / Unavailable
Description
---
Don't hurry, be happy!

Sloths are America's New "It" Creature. —Wall Street Journal

A year of sweet, sleepy, absolutely adorable sloths! These always chilled-out creatures are wise to the joys of slowing down, getting snuggly, and stopping to smell the hibiscus flowers (their #1 favorite snack). Pairing irresistible, brightly colored photographs with charming captions and fascinating sloth facts (did you know it can take a sloth 30 days to digest a single leaf?), every month is a tribute to the mindful, mellow joys of living sloth-fully.
 
About the Author
---
British filmmaker and zoologist Lucy Cooke has been called "the Steven Spielberg of sloth filmmaking" (The Atlantic). She is the woman behind Animal Planet's Too Cute! Baby Sloths, the author of New York Times bestseller A Little Book of Sloth, and the founder of the Sloth Appreciation Society. Find her on the web at slothville.com.