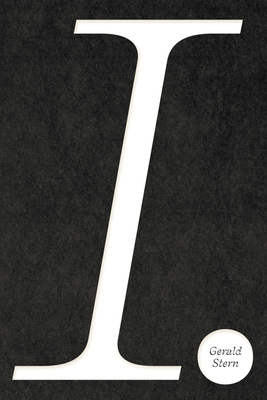 $30.00

Available In Store Now (while supplies last)
Description
---
A masterful long poem from one of our great American poets.
Gerald Stern's long poem I. is an extraordinary and wild compilation of poetic modes, moods, and registers--meandering and focused, hallucinatory and concrete, deranged and deeply ecstatic. Inspired by the sight of a derelict synagogue on the Lower East Side, I. is an intrinsically New York poem, concerned with shifting structures of place and identity in the face of time and rapid change. Though first written in the late aughts, Stern's brazen, mischievous politicality and blasphemous spirituality, refracted through the biblical book and prophetic character of Isaiah, feel particularly relevant to the present moment. Intertextual, critical, at times jubilant and derisive, I. brims with Stern's idiosyncratic mix of high intellect and chthonic populism.
The book features Stern's original introduction, as well as a foreword and afterword written by poet-luminaries Ross Gay and Alicia Ostriker.