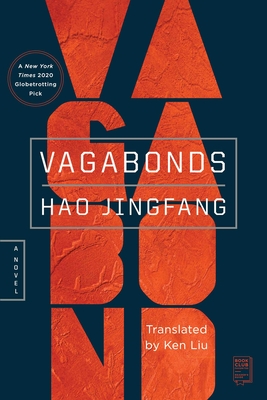 $18.99

Not In Store / Available To Order (allow for shipping time to bookstore or direct-to-home)
Description
---
A century after the Martian war of independence, a group of kids are sent to Earth as delegates from Mars, but when they return home, they are caught between the two worlds, unable to reconcile the beauty and culture of Mars with their experiences on Earth in this "thoughtful debut" (Kirkus Reviews) from Hugo Award–winning author Hao Jingfang.

This "masterful narrative" (Booklist, starred review) is set on Earth in the wake of a second civil war…not between two factions in one nation, but two factions in one solar system: Mars and Earth. In an attempt to repair increasing tensions, the colonies of Mars send a group of young people to live on Earth to help reconcile humanity. But the group finds itself with no real home, no friends, and fractured allegiances as they struggle to find a sense of community and identity trapped between two worlds.
About the Author
---
Hao Jingfang is a Chinese science fiction writer. She won the 2016 Hugo Award for Best Novelette for Folding Beijing, translated by Ken Liu, marking the first Hugo awarded to a Chinese woman. Hao works as a macroeconomics researcher at China Development Research Foundation, a quango organization located in Beijing, China.

Ken Liu is an award-winning American author of speculative fiction. His collection, The Paper Menagerie and Other Stories, has been published in more than a dozen languages. Liu's other works include The Grace of Kings, The Wall of Storms, The Veiled Throne, and a second collection The Hidden Girl and Other Stories. He has been involved in multiple media adaptations of his work, including the short story "Good Hunting," adapted as an episode in Netflix's animated series Love, Death + Robots; and AMC's Pantheon, adapted from an interconnected series of short stories. "The Hidden Girl," "The Message," and "The Oracle" have also been optioned for development. Liu previously worked as a software engineer, corporate lawyer, and litigation consultant. He frequently speaks at conferences and universities on topics including futurism, machine-augmented creativity, the history of technology, and the value of storytelling. Liu lives with his family near Boston, Massachusetts.