The Year of the Femme (Iowa Poetry Prize) (Paperback)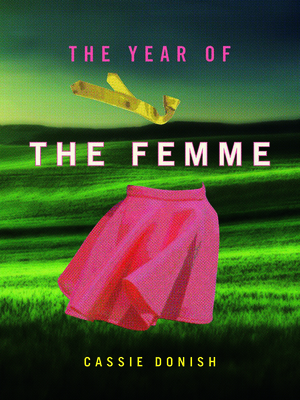 $19.95
Email orders@greenlightbookstore.com for information about this item.
Description
---
"At the edge of a field a thought waits," writes Cassie Donish, in her collection that explores the conflicting diplomacies of body and thought while stranding us in a field, in a hospital, on a shoreline. These are poems that assess and dwell in a sensual, fantastically queer mode. Here is a voice slowed by an erotics suffused with pain, quickened by discovery. In masterful long poems and refracted lyrics, Donish flips the coin of subjectivity; different and potentially dangerous faces are revealed in turn. With lyricism as generous as it is exact, Donish tunes her writing as much to the colors, textures, and rhythms of daily life as to what violates daily life—what changes it from within and without.
About the Author
---
Cassie Donish is author of the poetry collection Beautyberry and the nonfiction chapbook On the Mezzanine. She teaches at the University of Missouri in Columbia.