Yoga Assists: A Complete Visual and Inspirational Guide to Yoga Asana Assists (Paperback)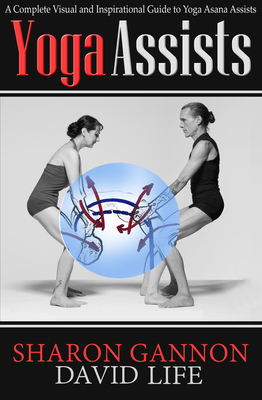 $36.99

Not In Store / Available To Order (allow for shipping time to bookstore or direct-to-home)
Description
---
The founders of Jivamukti Yoga outline the fundamental principles of the assist, and how to apply them in practice and service to others.
 
The benefits of both giving and receiving an assist—the extraordinary mind/body/spirit connection between yoga teacher and student—depend on knowing what an assist is, and fully understanding the method of Jivamukti itself.
 
Though "corrections"—with teachers who fixed students' mistakes—had evolved to "adjustments," the world-renowned founders of the Jivamukti Yoga method recognized this still suggested that changes to one's technique were necessary. In this book, they use "assist" to communicate the idea of two beings interacting on various levels of consciousness to bring into focus the five central tenets of Jivamukti: Shastra (or scripture), devotion, nonviolence, music, and meditation.
 
From cultivating trust and patience to final relaxation and massage, this step-by-step, fully illustrated guide—featuring dozens of asanas—explores the giving of yoga as an art, a flowing dance of body, breath, and energy between two connected beings. Whether we receive or give, an assist is an active process in the resolution of a relationship between teacher and student, a microcosm of the flowing interrelation among all people, and all species.
 
About the Author
---
David Life was born on the 1980 summer solstice in New York City after living for thirty years with a different identity. He has a university degree in fine arts and became an influential performer, artist, and spokesperson in the political and social foment and lively arts community in the 1980s on the Lower East Side of New York City. In New York, he created Life Café—an artists' and poets' space featured in Newsweek, various international arts and literary magazines, and in the Broadway play Rent as the setting for "La Vie Boheme." Near Life Café, on Avenue B, the Jivamukti Yoga Society was the first of many yoga schools that he and Sharon Gannon created since 1986, with the current amazing school and café located on Broadway, and a one-hundred-twenty-fve-acre wild sanctuary and ashram in the mountains of upstate New York.
 
Together with Sharon Gannon, and through the blessings of his gurus Shri Brahmananda Sarasvati, Shri Swami Nirmalananda, and Shri K. Pattabhi Jois, Life has participated in the creation of Jivamukti Yoga. He has taught Jivamukti Yoga throughout the world since his first trip to India in 1986.
Sharon Gannon is changing the way people view spirituality, life, themselves, one another, animals, and the environment. Along with David Life, she is the creator of the Jivamukti Yoga method, a path to enlightenment through compassion for all beings. Blessed by her teachers, Shri Brahmananda Sarasvati, Swami Nirmalananda, Sri K. Pattabhi Jois, Shyamdas, and Shri Milan Goswami, she is a pioneer in teaching yoga as spiritual activism. Veganism is a core principle of the Jivamukti Yoga method. The Jivamukti method has been recognized as one of the nine forms of hatha yoga practiced in the world today. Yoga Journal magazine has called her an innovator, and Vanity Fair gives her credit for making yoga cool and hip. Gannon has authored many books and produced numerous yoga-related DVDs and music CDs. She is the recipient of the 2008 Compassionate Living Award and the 2013 PETA Compassionate Action Award. She resides in a wild forest sanctuary in upstate New York. For more information about the author, visit www.jivamuktiyoga.com and www.simplerecipesforjoy.com.