Urban Love Is (Mass Market)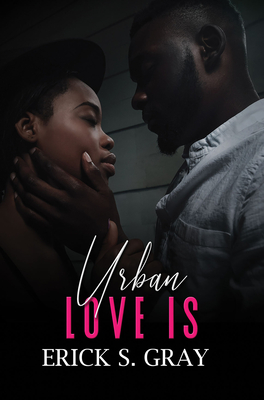 $8.99
Email orders@greenlightbookstore.com for information about this item.
Description
---
For some, love starts with a smile, grows with a kiss, and ends in tears. For four friends from Queens, it's about to get
complicated…

Best friends Terrance, Trey, Ash, and Devin grew up together in Queens, New York. While bonded by friendship, can they count on each other when life gets heavy and their complex love lives threaten the very essence of their being? Terrance married young, leaving behind his player days for unconditional love. After five years of marriage, the hard-working family man feels that his world is perfect—until he discovers otherwise. Trey is a ladies' man who wants to have his cake and eat it too. Old habits die hard, but will he ever experience the happiness he deeply desires, or will he keep the carousel spinning? Meanwhile, Ash, is coming home from prison. He has a lot of catching up to do—with the ladies, that is—and he wants his boys to join him for the ride, just like the good old days. Devin believes in monogamy—not loving a thousand different women, but loving your woman a thousand different ways. He's in love with Danielle, and believes he's found true love. Is it real, or merely an illusion? Let the players play and the haters hate!

About the Author
---
Since his debut in 2003 with Booty Call, Erick S. Gray has written memorable, true-to-life characters that occupy the pages of more than 14 novels, including Ghetto Heaven, Love and a Gangsta, Crave All Lose All, Nasty Girls, It's Like Candy, One Lyfe to Live, Money Power Respect, Booty Call *69, and America's Soul. Of his rise in the genre, Erick says, "It's about keeping yourself relevant and having some fun with it." Fans can visit Erick's website at CGDproductions.com.