Murattu Kuthiraikku 37 Kadivaalangal: Pranayama Payirchi Guide (Paperback)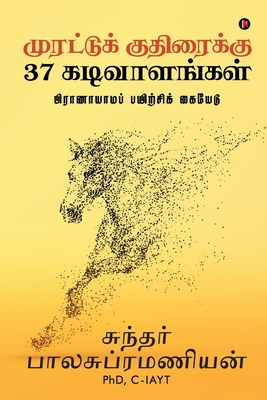 $19.99

Not In Store / Available To Order (allow for shipping time to bookstore or direct-to-home)
Description
---

This is the Tamil translation of Mind Your Breathing: The Yogi's Handbook with 37 Pranayama Exercises from the award-winning author Sundar Balasubramanian. In this work, Sundar compiles popular Pranayama techniques, their ingeniously modified variations, and some brand new exercises stemming from the ancient Siddha wisdom. This book, which captures the essence of the wisdom of centuries along with the innovations resulting from the author's ongoing research into the subject, is the best gift to your Yogi friend.
Reviews
Sundar Balasubramanian shows us that this ancient yoga practice is about more than relaxing--it can change us at the cellular level.
-Discover Magazine
Top of the 18 most groundbreaking recent discoveries on yoga's healing powers.
-Yoga Journal
Dr. Sundar is the world's foremost expert on yogic breathing, and this masterpiece teaches the methods clearly and effectively.
-Thomas Dosier Jr.
An excellent book. Though there were so many books on Pranayama earlier, this book is written by a biologist who himself experimented on his body and provided scientific explanation based on recent physiology, all supported by ancient Siddhas.
-Amazon Customer
This book gives a clear view on Pranayamas. Explanation is very good.
-Pechetti Harish