Mirror Meditation: The Power of Neuroscience and Self-Reflection to Overcome Self-Criticism, Gain Confidence, and See Yourself with Compa (Paperback)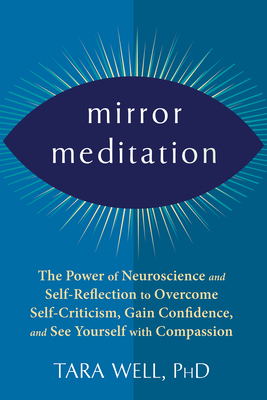 $17.95
Email orders@greenlightbookstore.com for information about this item.
Description
---
Discover the power of mirror meditation to help you awaken self-compassion, increase self-awareness, and gain the confidence needed to thrive.
Seeing ourselves clearly isn't always easy--especially in the age of social media. Technology has eroded our capacity for authentic self-reflection. As a result, we feel more anxious and depressed, have shorter attention spans, and have become more estranged from ourselves and each other. We've also become more critical of our physical appearance, and this self-criticism can damage our confidence and stand in the way of our happiness. In order to heal, we must come face to face with our true selves--not the images of ourselves that we alter and post online. If you're ready for self-reflection that has nothing to do with selfies, this book will reveal the way.
Based in cutting-edge neuroscience, Mirror Meditation offers mindful practices for increasing your self-awareness, managing stress and emotions, developing self-compassion, and increasing your confidence and personal presence. Using the three principles of mindfulness meditation--attention to the present moment, open awareness, and kind intention toward oneself--you'll realize just how much your self-criticisms are affecting you. Then you'll have a choice--and a practice--to treat yourself with more self-acceptance.
Self-awareness can help you break free from both your inner critic and the external world that stokes the fears and anxieties that we are never good enough, never have enough, and are never safe enough. The simple self-mirroring technique in this unique guide isn't grounded in technology--just a commitment to be present with yourself.
About the Author
---
Tara Well, PhD, is associate professor of psychology at Barnard College of Columbia University in New York, NY, where she developed a mirror-based meditation called "a revelation" in The New York Times. As an expert on self-awareness, body-image, self-compassion, emotional resilience, and meditation, Well has appeared on NBC Nightly News and has been quoted in The New York Times, The Boston Globe, The Washington Post, Bloomberg, Vice, Forbes, Harper's Bazaar, Shape, Allure, and other media publications. In 2019, she gave the TEDx Talk, "What Mirror Meditation Can Teach You." Her blog, The Clarity on Psychology Today, has more than a million readers. You can learn more about Well at www.mirrormeditation.com.