Flexibility: Fastest Scientific Flexibility Program for Middle Splits (Poses and Practices for Improving Full-body Mobility Over Ti (Paperback)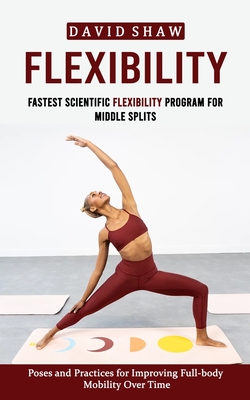 $19.95

Not In Store / Available To Order (allow for shipping time to bookstore or direct-to-home)
Description
---
Discover The Ultimate Guide To Flexibility Here
Flexibility is one the most UNDERRATED and OVERLOOKED activities in all of physical fitness Don't make the same mistake that 95% of the population makes...
At present, you may be suffering from problems such as postural deviations, pain, functional limitations, and other similar concerns. While some of the problems may require you to use assistive devices and resort to operations to compensate for the problems, you may address most of these concerns by using exercises.
In this book you will discover:
An entry point into the world of starting to move your body.
The many ways that stretching can have amazing effects on your body.
A catalog of stretches for every major section of your body.
Images and step-by-step instructions to perform each stretch with good and accurate form.
Access to the world of flexibility and body maintenance whether you are a super athlete or don't exercise at all.
If learning how to do things with your body that you've never done before, helping to ease joint and body aches, and using your body to its fullest potential sounds like something you want, hit buy now
Even if you've never been athletic nor involved in sports, even you can become the fittest and healthiest that you've ever been in your life.
So, if you've ever wanted this to be the healthiest time in your life, scroll up and click the ADD TO CART button now