A Code for Carolyn: A Genomic Thriller (Science and Fiction) (MP3 CD)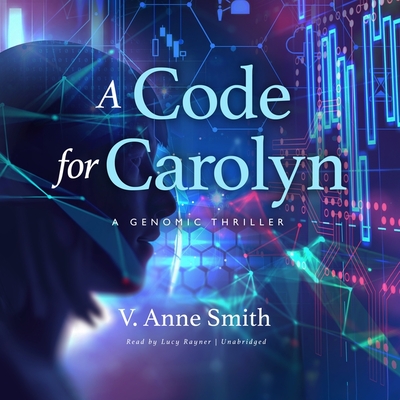 $29.95
Email orders@greenlightbookstore.com for information about this item.
Description
---
Carolyn's parents did not, after all, make genomics history by synthesizing her genome in a lab. She has known she is the Human Hoax ever since a high school genetics exercise revealed she has trisomy X―a chromosomal abnormality―yet no synthetically constructed genome would have such clear traces of natural conception. Many years later, as a molecular biologist, Carolyn hopes her colleagues never learn of her embarrassing origins. But when someone ransacks her office and lab, she finds professional embarrassment is the least of her worries. Someone believes she has the results of her parents' last, secret experiments, and is willing to kill to get them. But all she has from her parents are their genes―can she find what else they may have left her before somebody else does?
In a not-so-distant society, where corporations wield as much power as nations and the line between corporate employee and state authority is blurred, the chase is on. Carolyn may have just too little time at hand to unravel the mystery of her parents' final days and to realize the deep consequences for the future of mankind.
This fast-paced novel is followed by an extensive science chapter where the author provides a nontechnical primer on modern genetics and on the speculative biology behind Carolyn's code.