This One Wild and Precious Life: The Path Back to Connection in a Fractured World (MP3 CD)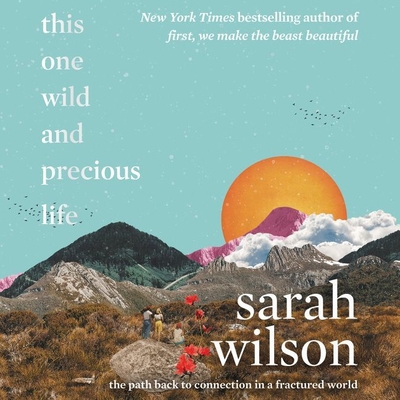 $39.99
Email orders@greenlightbookstore.com for information about this item.
Description
---
"Sarah Wilson is a force of nature - quite literally. She has taken her pain and grief about our sick and troubled world and alchemized it into action, advocacy, adventure, poetry, and true love." -- ELIZABETH GILBERT
Will you sleep through the revolution? Or do you want to wake up and reclaim your one, wild and precious life? From New York Times bestselling author Sarah Wilson comes a spiritual guidebook for surviving and thriving during challenging times.
Many of us are living with the sense that things are not right with the world, as global problems like the pandemic, the climate crisis, political polarization, and social injustice mount, leaving us in a state of spiritual PTSD. We have retreated, morally and psychologically; we are experiencing a crisis of disconnection--from one another, from our true values, from joy, and from life as we feel we are meant to be living it.
Sarah Wilson argues that this sense of despair and disconnection is ironically what unites us--that deep down, we are all feeling that same itch for a new way of living. This One Wild and Precious Life opens our eyes to how we got here and offers a radically hopeful path forward. Drawing on science, literature, philosophy and the wisdom of some of the world's leading experts, and her personal journey, Wilson weaves a one-of-a-kind narrative that lights the way back to the life we love. En route, she shows us how to wake up an reconnect with life with "wild practices" that include: