A Small Book of Big Ideas: Reflections on a Conversation with Destiny (Hardcover)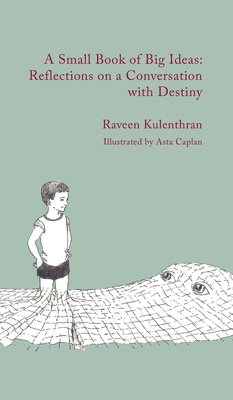 $22.00

Not In Store / Available To Order (allow for shipping time to bookstore or direct-to-home)
Description
---
Are you in need of energy to embrace who you are and to have a say in what your destiny will be? This book is for you.
The book is a reading meditation involving pausing and pondering. It invites you to make peace with the past by stimulating a desire to self-transform. It also shows how to use that transformation to either change your path or deepen the one you are on and hints at how to use your metamorphosis to enact social justice.
The writing heartens your self-transformation by first taking you through simplified descriptions of modern principles of reality: theoretical physics, genetics, epigenetics, and neuroscience. Then, after briefly touching on society, it superimposes Yoga philosophy on those principles, making them actionable. Because this overlaying sees Yoga not explicitly defined but described through the text, the book is a unique introduction to Yoga. After reading it, you will feel equipped to delve deeper into yogic thought while always having the big picture as context.
The book also has a practical angle. Through appendices that use language consistent and congruent with the main narrative, you will learn about three tried and tested body-centred modalities that can support you as you negotiate your destiny. And once again, you will have the benefit of the big picture. The practices are:
Structural Integration (aka Rolfing(R)): a form of manual therapy that among other others things, can help you feel aligned and confident in your physical body
Movement Integration: a form of somatic education that awakens your body to sensations that enable you to move with more ease and grace in the world
Ayurveda: an ancient Indian science that can provide you with a reliable and individualised framework on how to eat mindfully to improve your body's vitality
Start your conversation with destiny by clicking the BUY NOW button.