Yoko Ono: Live in the Light of Hope (Paperback)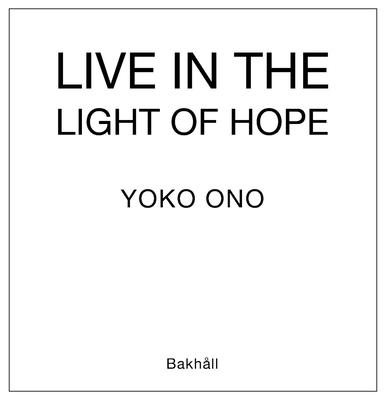 $29.95
Email orders@greenlightbookstore.com for information about this item.
Description
---
In her five-decade career as a conceptual artist, filmmaker, poet, performance artist, photographer and more, Yoko Ono (born 1933) has at once defied and defined the relationship between art and the masses. Live in the Light of Hope is the latest development of that relationship. This simple and compact volume--reminiscent of her legendary artist's book Grapefruit, which shares with it an aphoristic and engagingly straightforward style--presents Ono's recent tweets written in 2016 and 2017, illustrated with her artworks and photographs. These tweets cover a wide range of topics such as art, music, love and peace. Recipes for action related to the pieces in that earlier publication such as Make a promise to a tree. Ask it to be passed on to other trees or In a world where you can be anything, be kind are presented alongside koans such as, Keep your head empty so inspiration can come into it. From a cultural icon who has experienced and interpreted the world's events from the latter half of the last century to the first part of this one, Live in the Light of Hope offers an inspirational voice for difficult times.