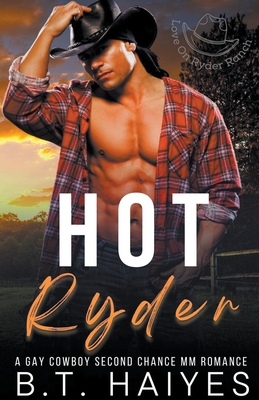 $16.99

Not In Store / Available To Order (allow for shipping time to bookstore or direct-to-home)
Description
---
Austin:
A rodeo, a ranch, and a roaring crowd. Those three things have been my entire life everyday for the past five years.
My rise to the top as a competitive bronc rider has been everything I could have ever hoped for. Yet something -- or rather someone -- is still missing from my life.
My former best friend, Brendan Watts, should have been by my side every step of the way these past years. But I pushed him away, and right out of my life, with everything I had.
Now fate -- and the Katoka Hill's rodeo competition -- has brought Brendan back into my life. Yet gone are the easy smiles and laughter he and I used to share.
Instead, each time we talk, Brendan is standoff-ish, surly, and stubborn. And half the time he looks as though he'd rather punch me than spend another minute in my presence.
The rift between us is my fault, but I'm determined to bridge it.
So no matter what, I'm not giving up on Brendan without a fight.
Brendan:
From the moment I met Austin, I was in love with him. But for the longest time, I was too afraid to admit it.
Even so, there was never a doubt in my mind that my best friend and I would be in each others lives forever.
That was five years ago.
One ill-fated kiss -- and five years later -- I am much older and wiser.
So I will not let Austin Ryder distract me from doing my job reporting on the Katoka Hills annual rodeo event.
Problem is, Austin also happens to be one of the rodeo riders I'm supposed to interview while I'm here.
Still, I'm going to do everything I can to keep my distance, come what may.
Cause as far as I'm concerned, we're both better off not being in each other's lives.
Hot Ryder is a part of the 'Love On Ryder Ranch' series, but can be read as a standalone.