The Magic of Vajrayana (Paperback)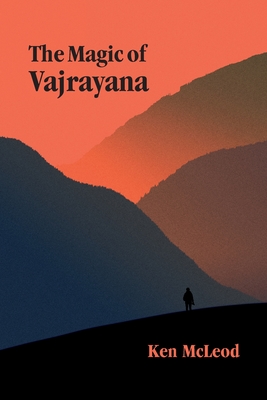 $24.95

Not In Store / Available To Order (allow for shipping time to bookstore or direct-to-home)
Description
---
"A moving description of a life in practice which goes far beyond text-based ideas of prayer, devotion, guru-connection, or meditation, and most especially of tantric practice." -- Anne Klein, former Chair of the Department of Religion at Rice University.
A ground-breaking book, The Magic of Vajrayana opens new doors to the Tibetan Buddhist tradition of Vajrayana, one of the most vibrant traditions of mystical practice in the world today. Ken McLeod deftly deploys his considerable skills in translation, teaching, and writing to weave a rich tapestry of the core practices of this tradition and his experience with them. In simple clear English he immerses the reader in the practice of Vajrayana, bridging the gap between classical instruction and idealized descriptions of insights and understandings.
For each of the three pillars of Vajrayana practice -- teacher, deity, and protector, Ken McLeod shows the reader how to bring a traditional practice text to life. In the teacher or guru section, the reader steps into a world of faith, devotion, prayer, and meditation and learns how these elements work together to open a door to mahamudra and dzogchen, the principal direct awareness practices in the Tibetan tradition. In the deity or yidam section, the reader enters a realm of magic and mystery, an enchanted world that radically shifts his or her understanding of life and self. And in the protector section, the reader comes face to face with the power of the protectors and how that power guides a practitioner through the many traps and pitfalls of spiritual practice.
Not for the faint-hearted, this intimate portrait of Vajrayana practice is in effect an empowerment. It plants seeds in the reader which, if nurtured, uncover direct awareness, non-referential compassion, and a profoundly different relationship with life. Along with two of his previous books, Reflections on Silver River and A Trackless Path, The Magic of Vajrayana completes a trilogy of experiential instruction and guidance in the Tibetan tradition of Buddhism.